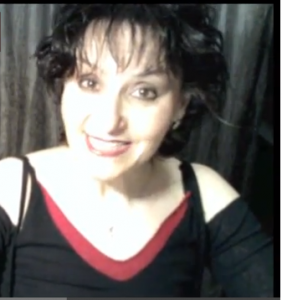 On Monday is my birthday :)
And I'm so excited about my gift.
Now I was so shocked, and you will see why, on Sunday.
I would like to invite you to my birthday at the Français Sunday webinar – we'll have a contest, and a special offer – during a live event on Ustream.
I'm also super excited about these lil' events, because everybody loves a discount – don't you?
But, you can only get it if you register for the FREE webinar this Sunday, so do this:
Register, and you will get a great offer that I'll announce during the webinar.
Participate, and you will qualify to win a FREE Skype class with me.
Share it with your friends, and you will win yet another FULL hour on Skype with me.
Sounds good?
Here is what you have to do.
1. Register for the free webinar by typing your email address in the form below.
2. You will receive an email with the details and the link. Click that link at least 5 minutes before the webinar – you never know when I'm going to announce the great offer I have for you, so be there early!
3. Prepare your question or think of a lil' story you'd like to tell in French and I'll coach you through it – you'll be amazed how easy it will be for you – I know it will open your appetite to know more!
Now click on the link below, and I'll see you on Sunday! :)
https://llyane.wufoo.com/forms/q7x2w5/
À dimanche,
Llyane